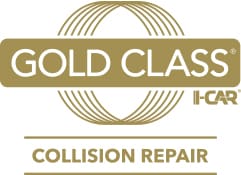 Morehart Murphy Regional Auto Center

Certified Collision Center in Durango, CO
Service and Repair Your Car at Morehart Murphy Regional Auto Center
We all know that accidents happen on Colorado roads. When your car sustains damage from a collision, you need a local establishment where you can schedule necessary repairs. Morehart Murphy Regional Auto Center wants to be that place for you and other Durango drivers. We have a certified collision center offering body repair and professional paint jobs. We also have rental vehicles that you can take advantage of while we're repairing yours near Bayfield, CO.
Schedule Auto Body Repairs Near Pagosa Springs
Did your car experience the aftermath of a fender bender? Is there a large dent on your driver's side door? Body repairs are a huge part of what our certified collision center offers. Highly-skilled technicians use cutting-edge tools to restore your vehicle to its pre-collision state. From repairing to replacing body panels, we'll do what it needs to take care of your damaged car, truck, or SUV. You can request a consultation at Morehart Murphy Regional Auto Center, serving Cortez, CO.
Request Paint Jobs at Our Durango Collision Center
If an accident disrupted your car's paint job, bring it to your Ignacio-serving certified collision center. We'll find the exact match for your vehicle's color. After receiving a professional paint job at Morehart Murphy Regional Auto Center, you won't be able to tell the difference. It doesn't matter if you own a red Ram 1500 or a white Jeep Cherokee, we have the experience to match your vehicle's color correctly. With our help, you can say goodbye to existing scratches or peeling.
Why Trust Morehart Murphy With Major Car Repairs
Changing the oil filter or rotating the tires are simple maintenance tasks. However, restoring a vehicle post-collision takes auto service to an entirely new level. You need a state-of-the-art facility and exceptional technicians to make it happen. That's what you'll find when you schedule automotive body repairs at Morehart Murphy Regional Auto Center, serving Farmington, NM. We don't want you to drive around with a scratched door or dented fender. Trust Morehart Murphy and schedule a consultation at the certified collision center today.
Get Your Repair Started
* Indicates a required field